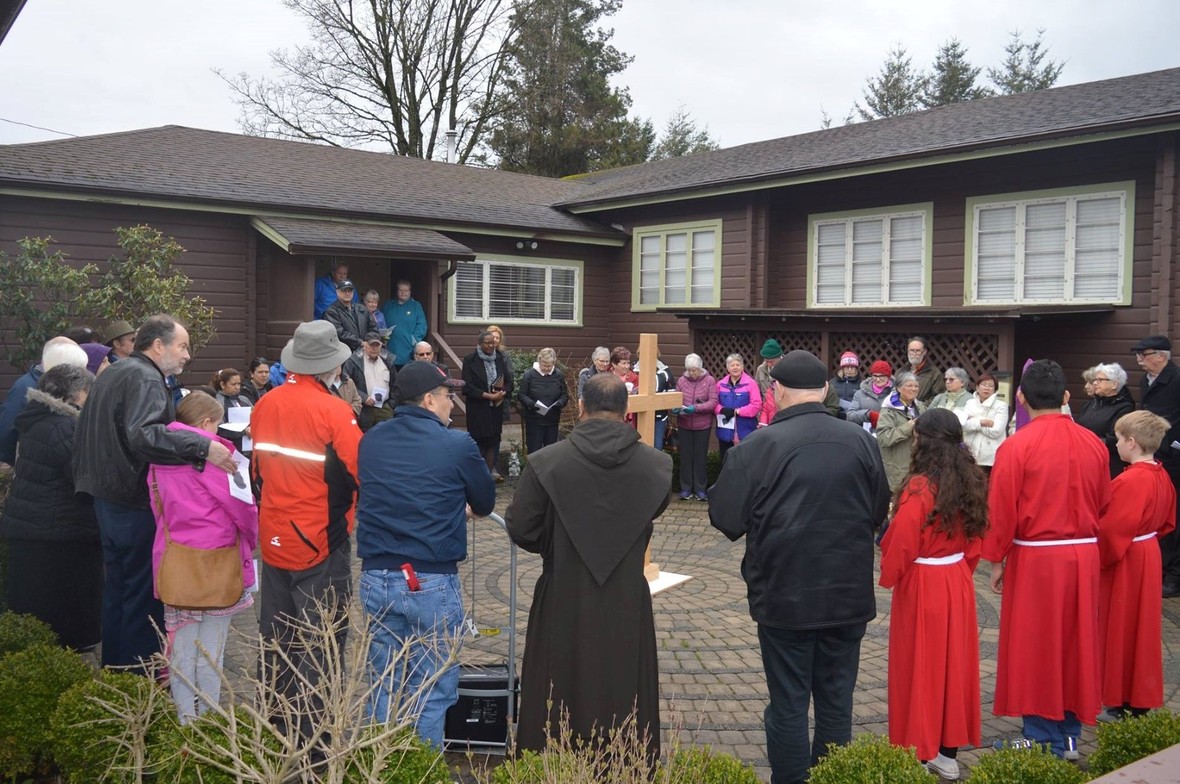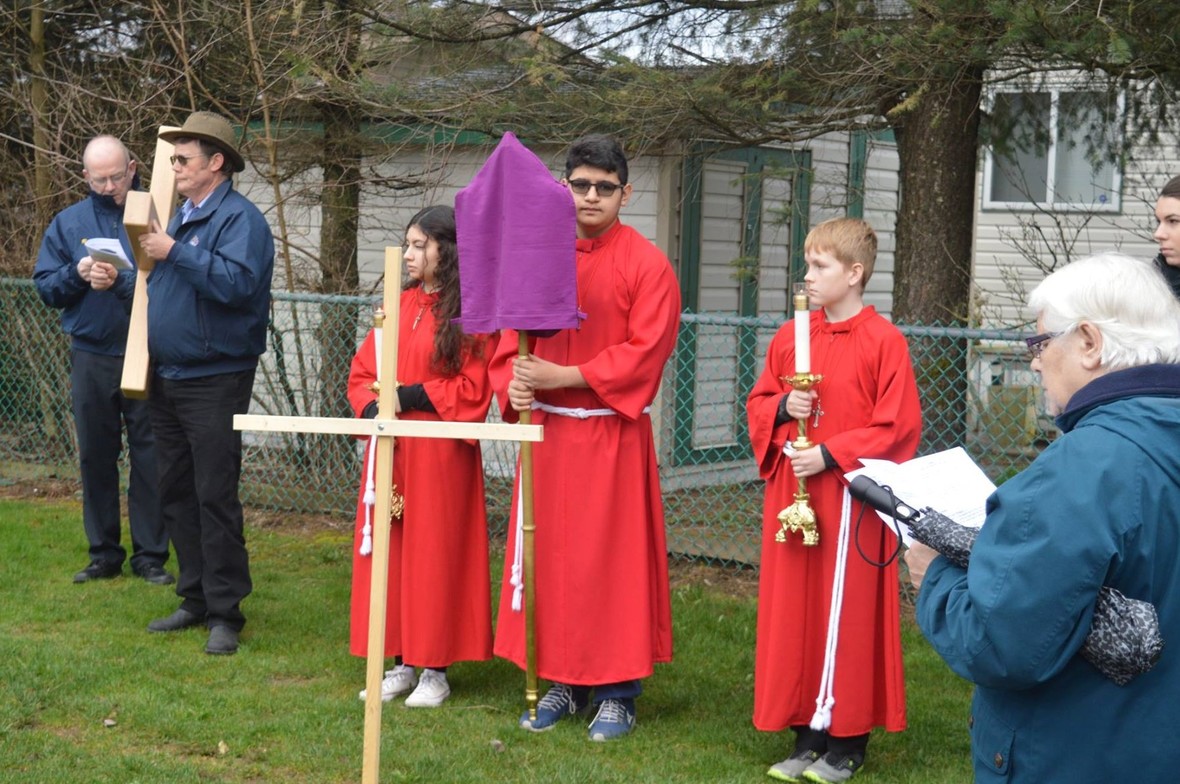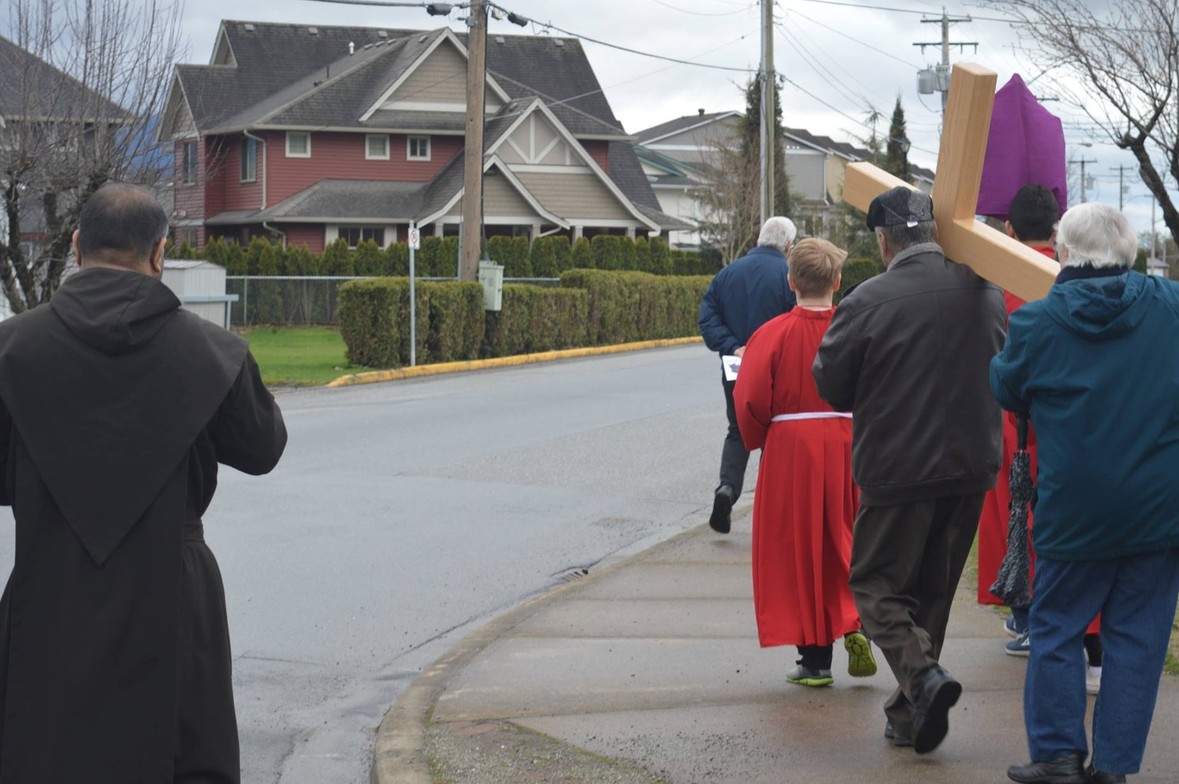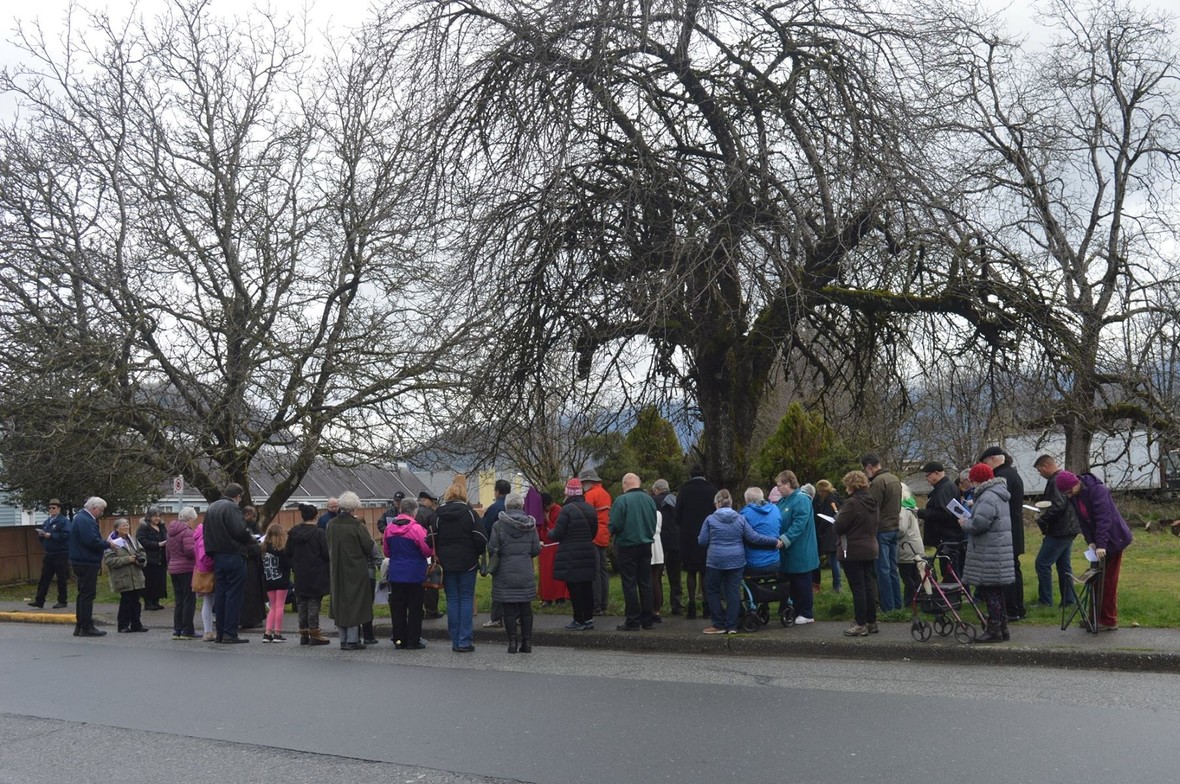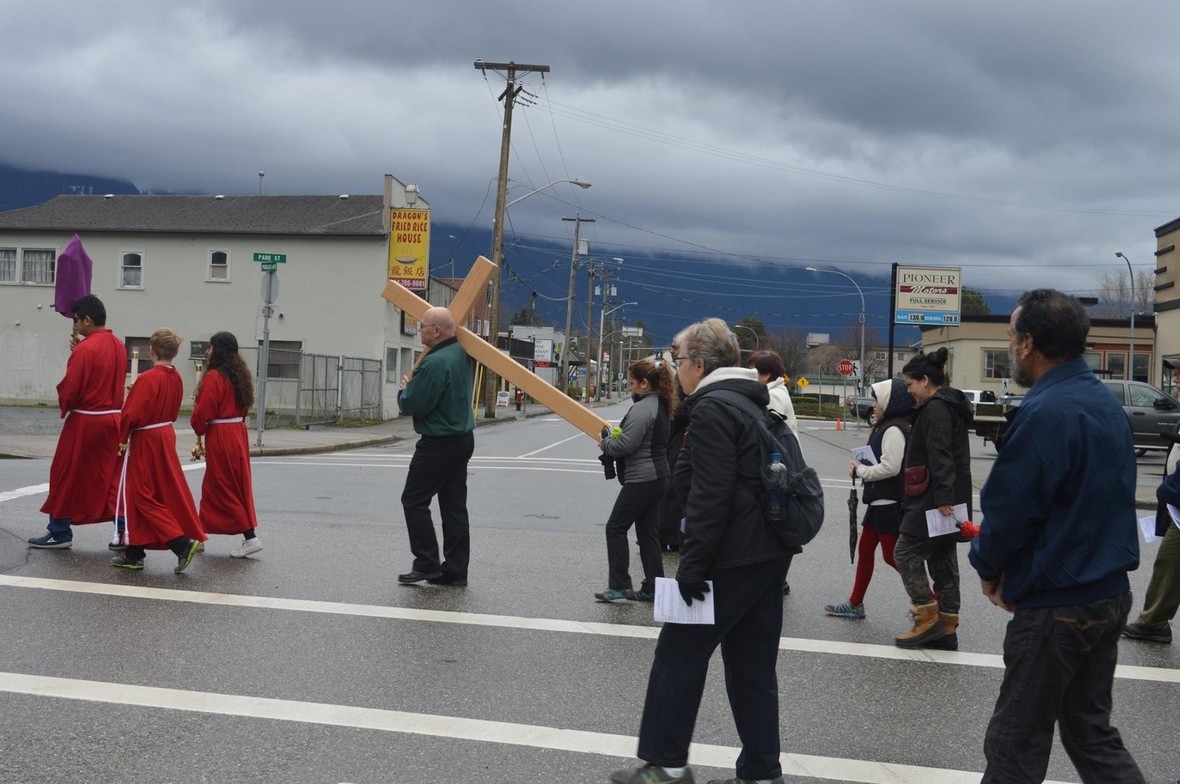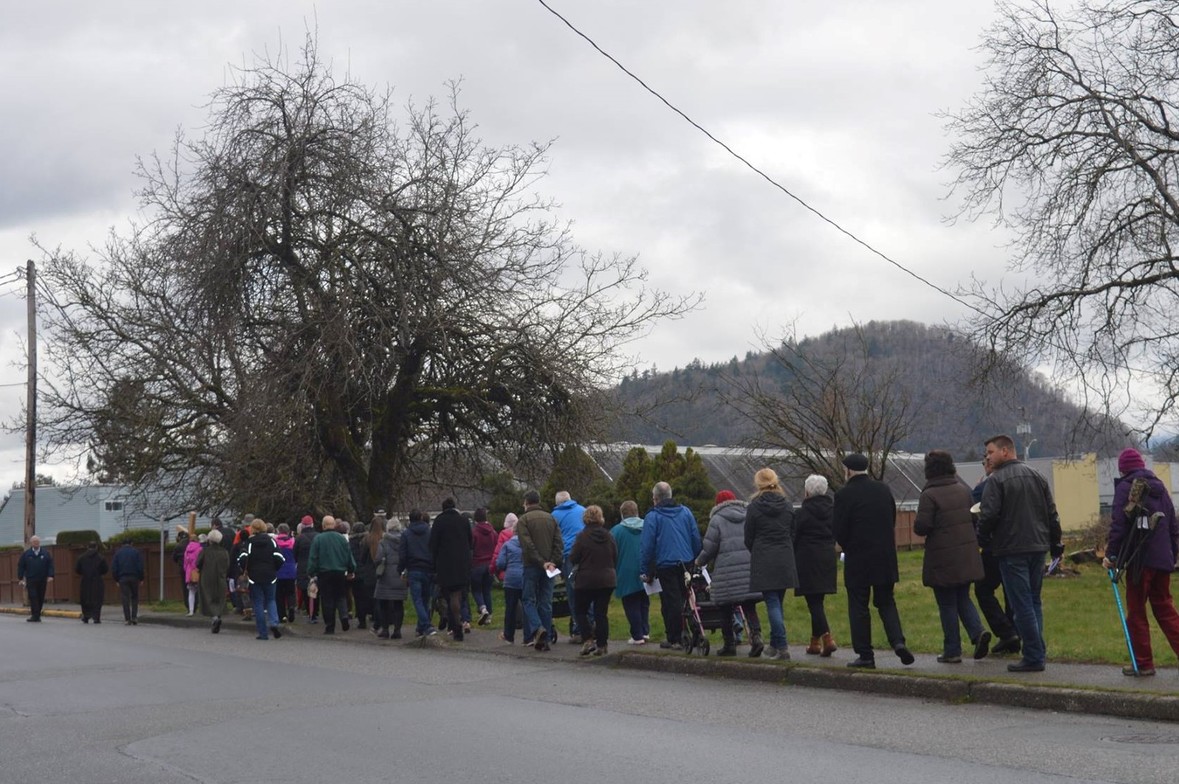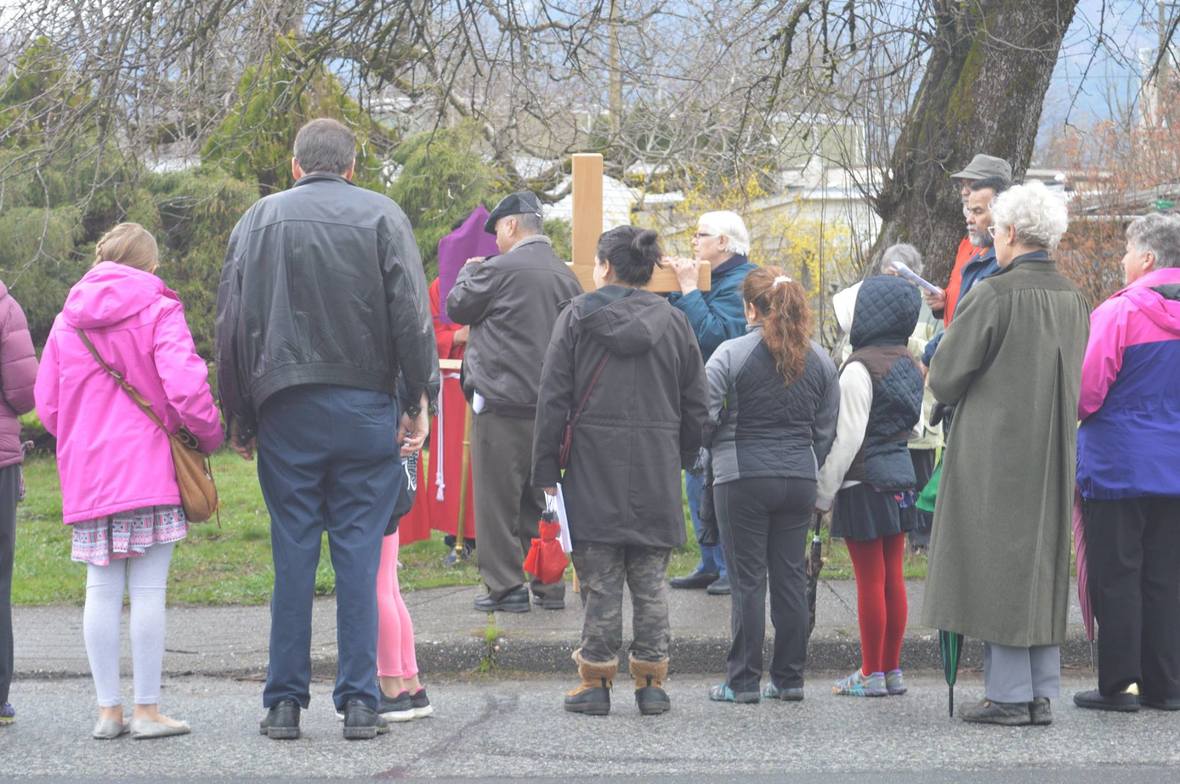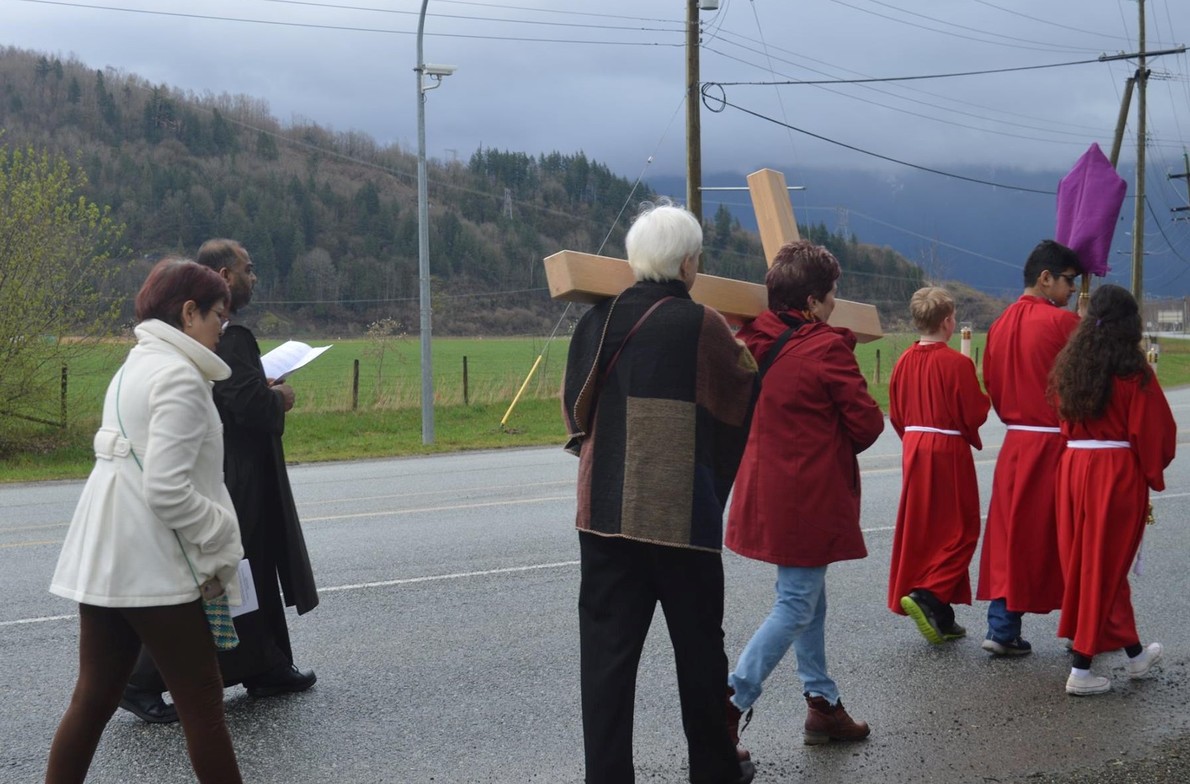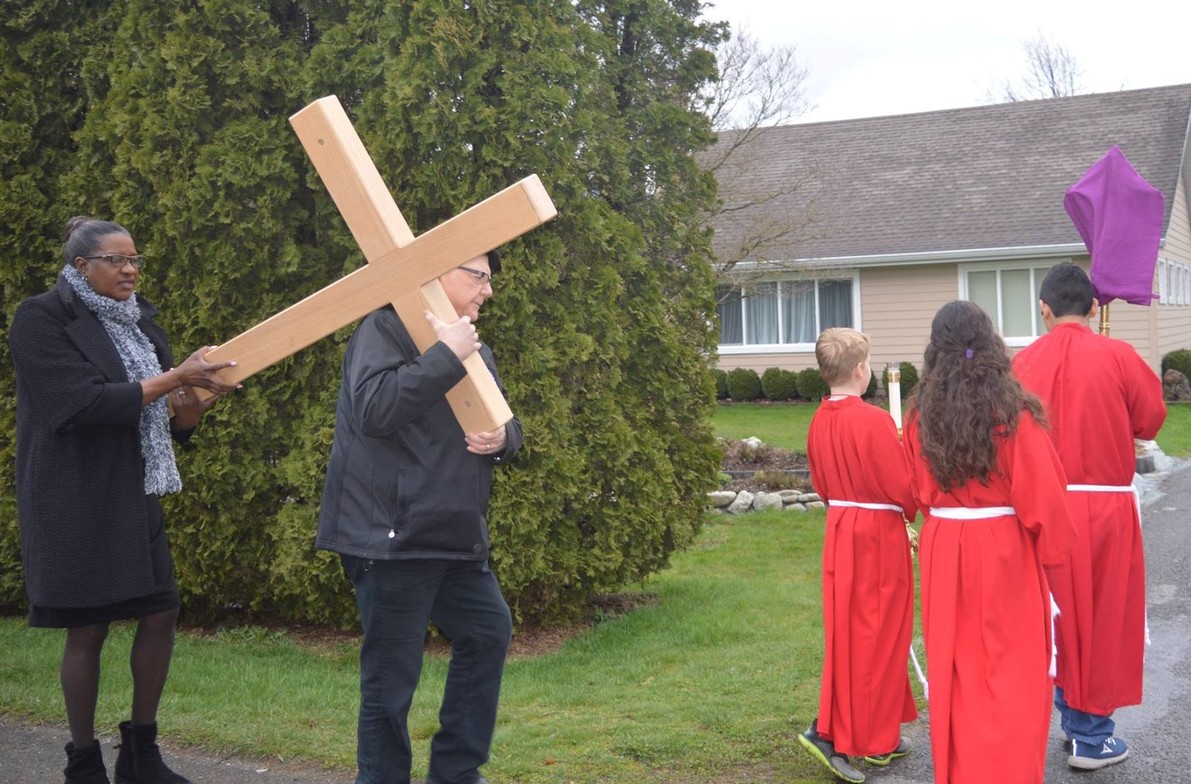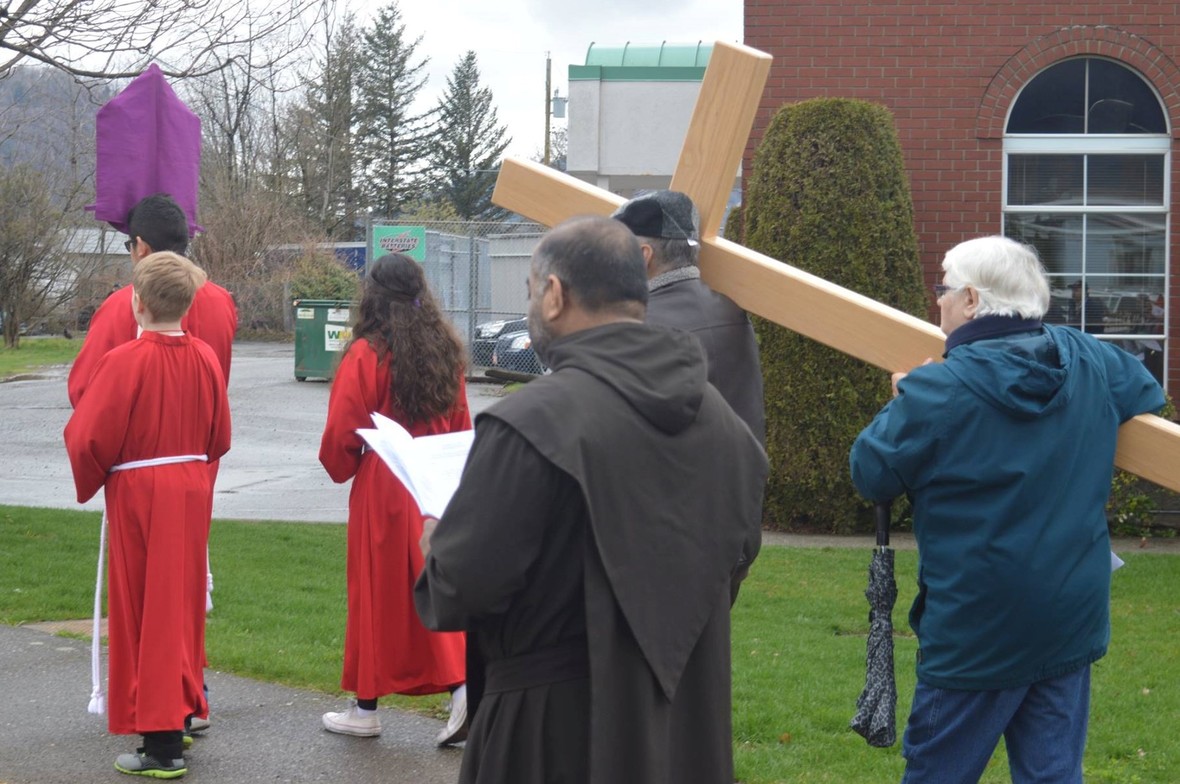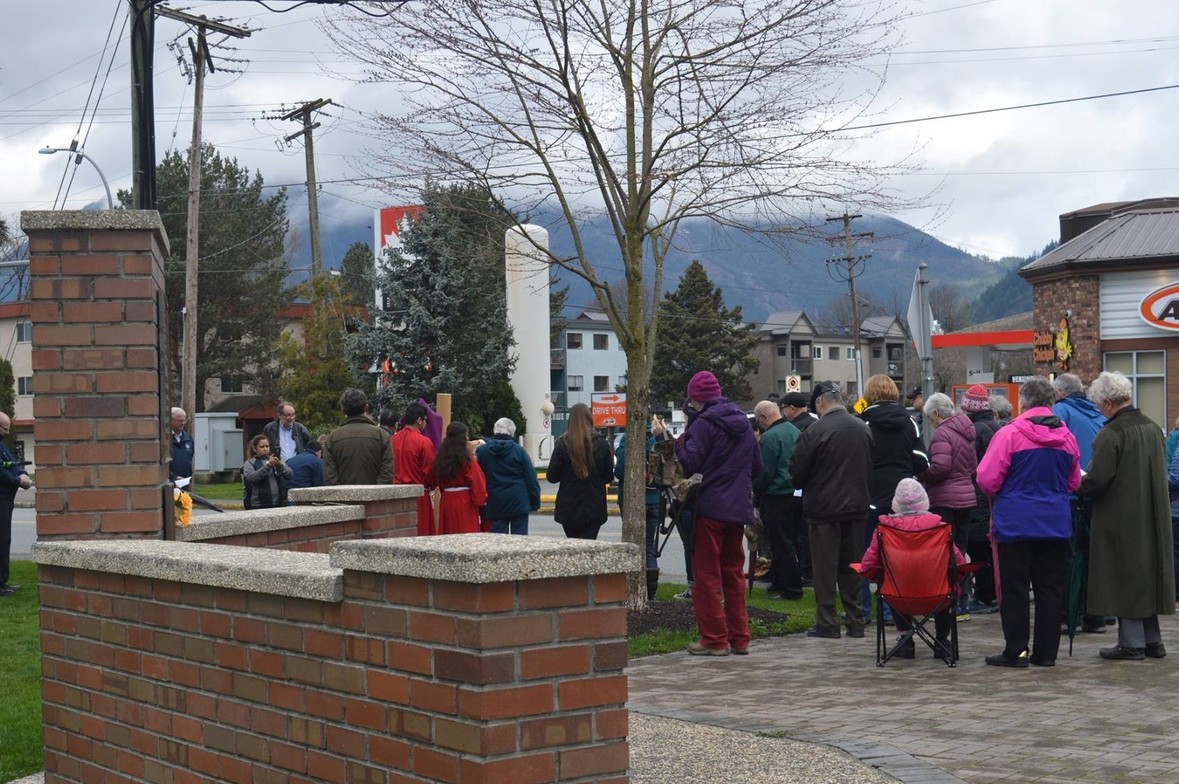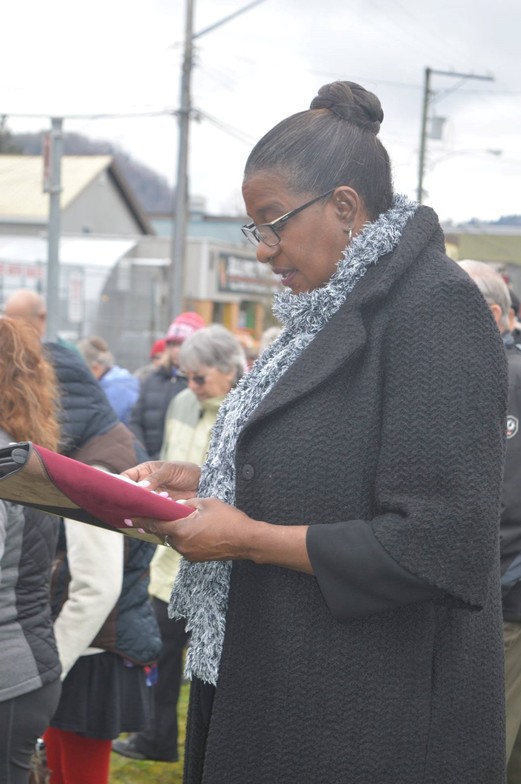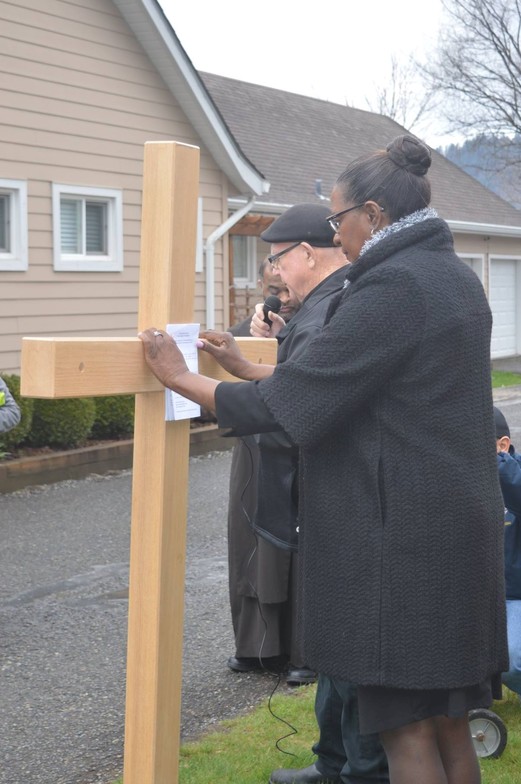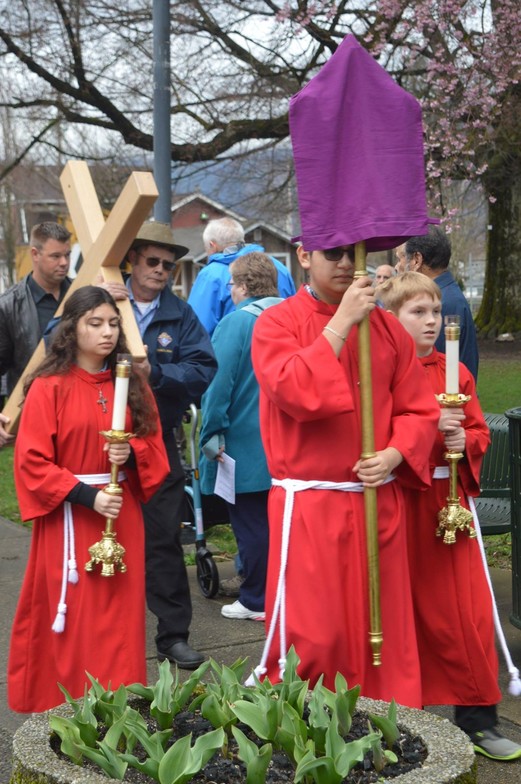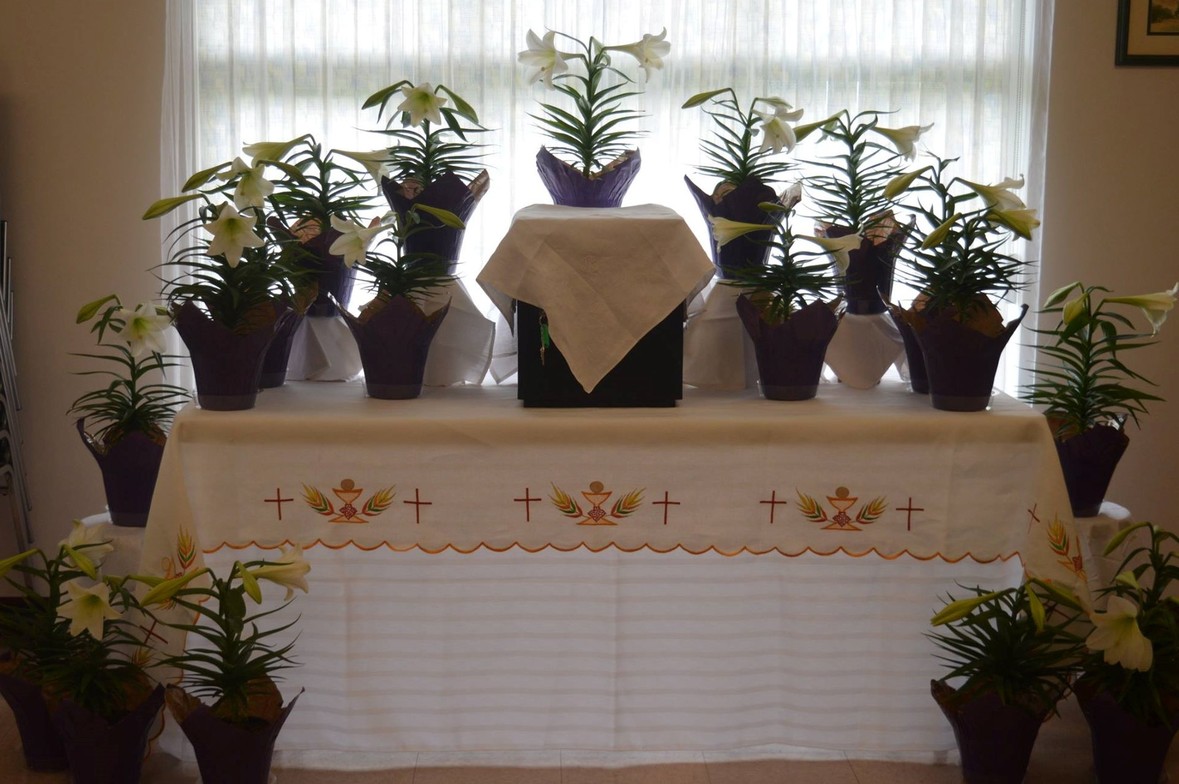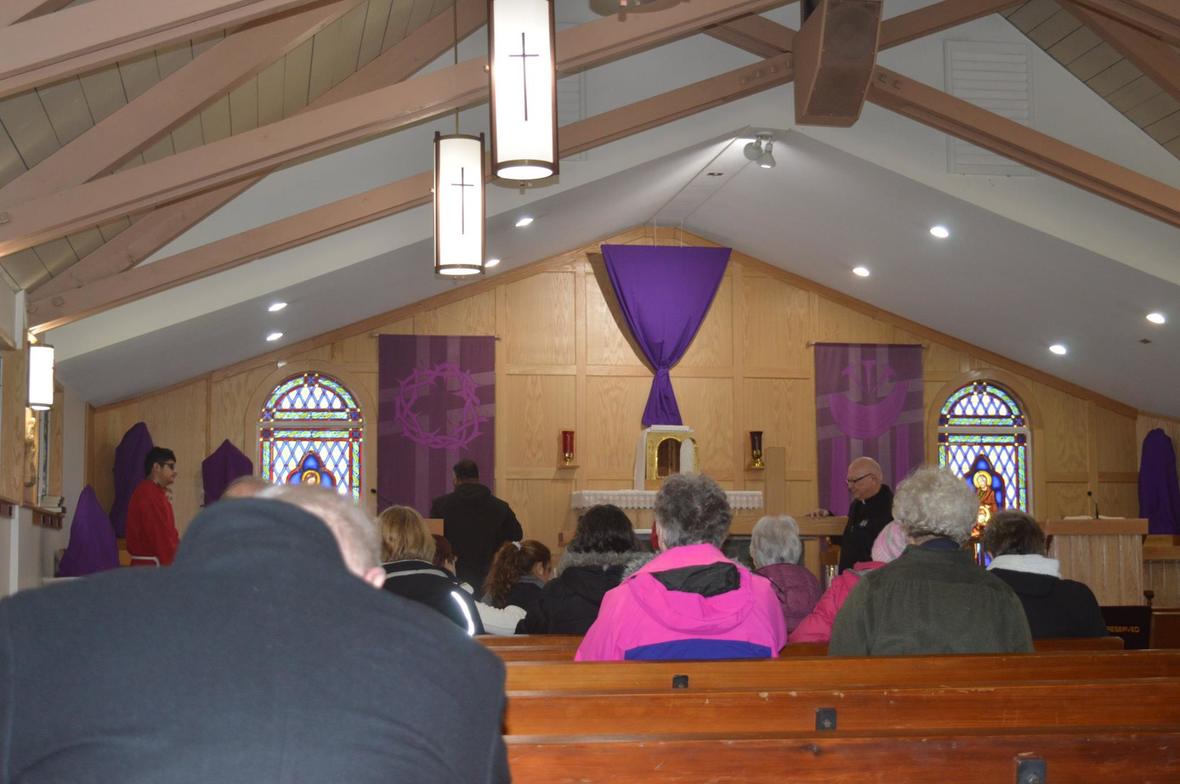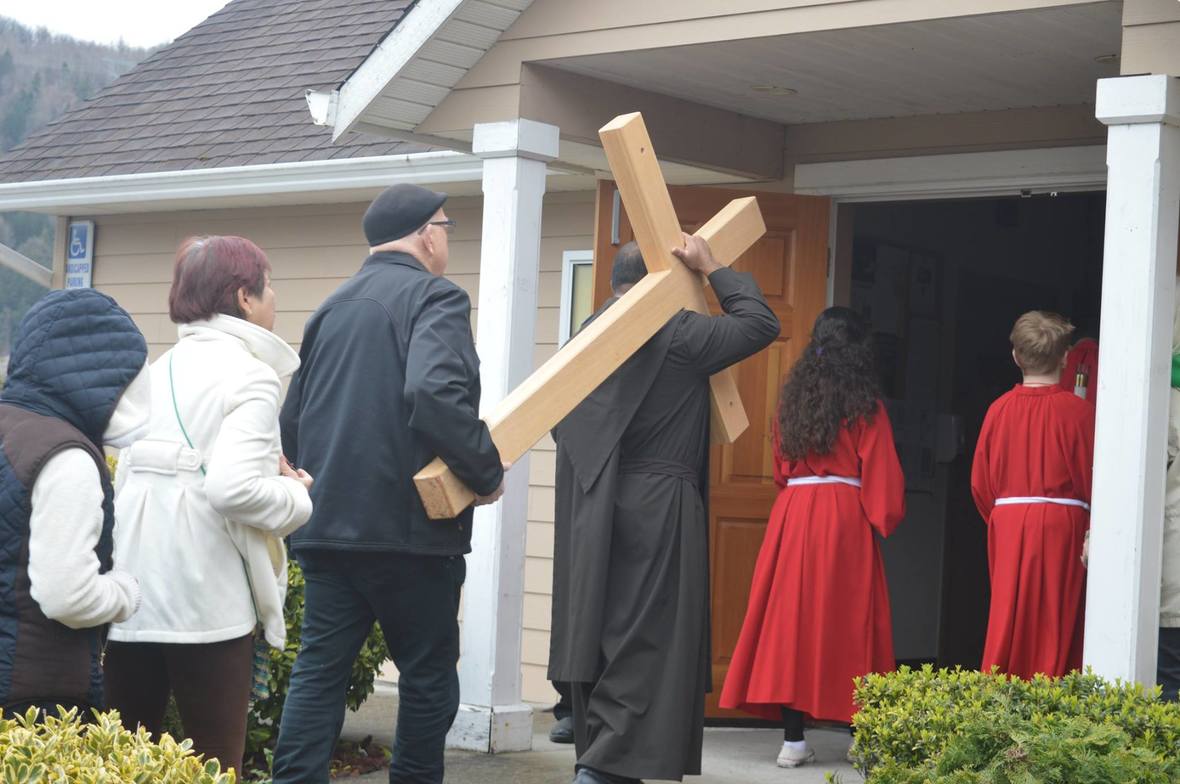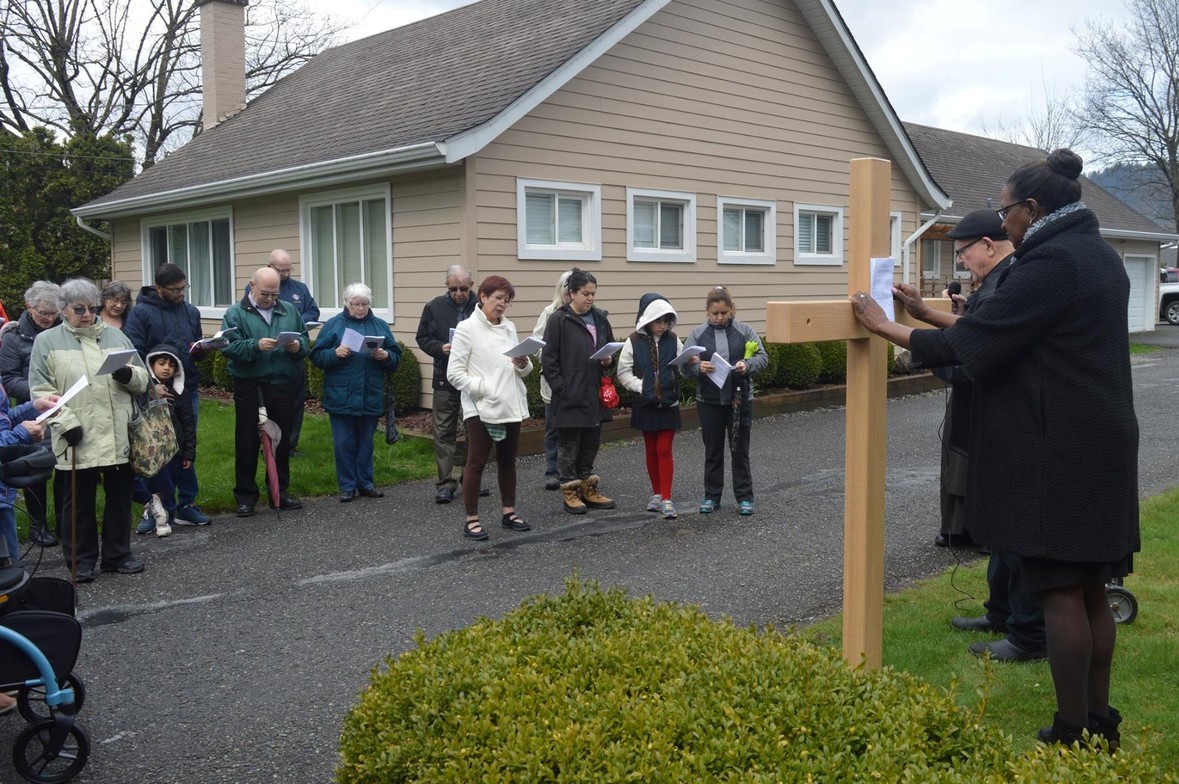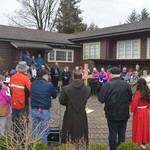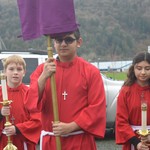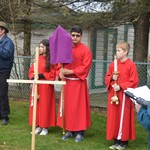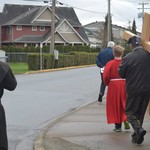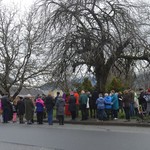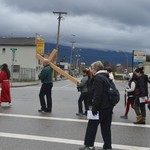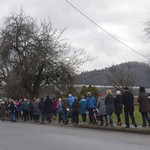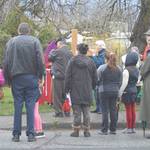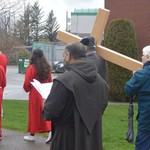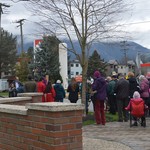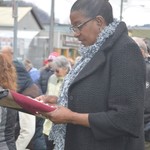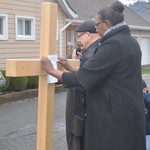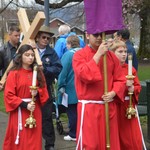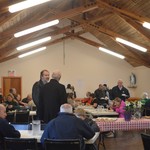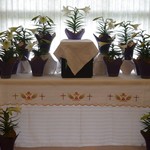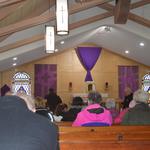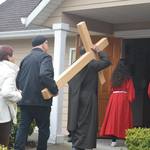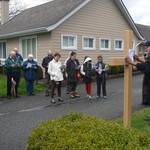 On Good Friday, March 30th, 2018 parishioners from All Saints Anglican, St. Anthony's Roman Catholic, and Agassiz United churches came together again for a special service to remember the path of the Cross as Jesus carried it.
Participants gathered at All Saints at 10am for the start of the walk with prayers and introductions by Father Steney of St. Anthony's Catholic church, and Vicar Dave of All Saints.
We then proceeded to walk from All Saints to St. Anthony's, stopping at intervals on the way to pray, meditate and reflect on the 14 Stations of the Cross.
We arrived at St. Anthony's Catholic Church for the final station and the conclusion of the service.
This walk proved to be a very moving service, and there was a good turnout again this year.
Following the service we were served a beautiful lunch of soup and buns along with tea & coffee. It was a chilly day so the warm lunch served up by the Catholic church women was greatly welcomed by all.
Thank you to all those who paticipated in the walk, the readers at each station, those who carried the cross, sang hymns and the Catholic church women for lunch, and a special thanks to Anthea Lewis for the beautiful photography.
"The Way of the 14 Stations of the Cross" has become an annual event, with many different religions coming together to worship.